LeNeo Fusion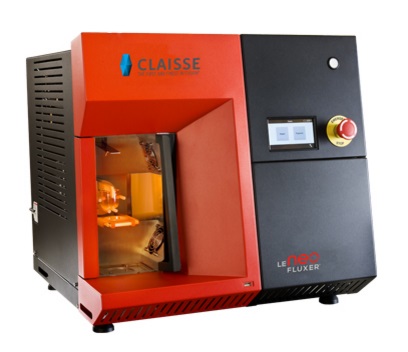 LeNeo Fusion
Prepares:
• Glass disks for XRF analysis
• Borate or peroxide solutions for ICP and AA analysis

LeNeo fusion instrument is automatic and it has one fusion position. It is ready to use right out of the box since it is small, compact and easy to install. Its safety door is locked during the entire fusion process. It protects against heat and the automated pouring avoids the manipulation of hot vessels, thus enhancing the operator's safety. With LeNeo instrument, optimum uptime and quick return on investment (ROI) is guaranteed.