Model 4500 MkIII Compliance Opacity and Dust Monitor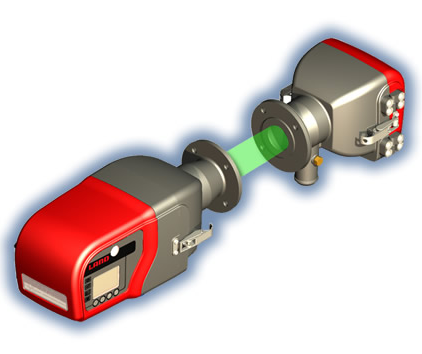 Model 4500 MkIII Compliance Opacity and Dust Monitor
The Land Model 4500 MkIII has reset the industry standard on compliance opacity and dust concentration measurement. Combining the unique features of three patented technologies, the 4500 MkIII achieves the highest available specification for the principal performance parameters, as defined by the internationally recognized ASTM Standard D 6216-07.
The Control Room Unit (CRU) provides a direct link for the operator to see at a glance the instrument readings, display warning or alarm conditions and provide a range of options including analog and digital outputs. In addition, an instrument calibration can be initiated by remote control.
The unit is simple to install and connect to the opacity monitor,using the termination box.
Features:
Live Information Direct from the Opacity Monitor into the Control Room or other convenient location
Available as 19"rack-mount configuration, includes mains power-supply
Uses Modbus RS 485, 2 Wire Connection to Opacity Monitor
Display of Instantaneous and Average Opacity, Optical Density and Dust Readings
10 day Data Log available for PC download
Remote Calibration Initiate Function
Display of Instrument Warnings and Alarms
Calibration Status Indication
Optional Input/Output Module -providing 4 Analog O/Ps, 1 Digital I/Pand 15 Relay O/Ps
Also available for Model 9100 CO monitor
Features
Benefits
Lifetime warranty on LED light source
No need to replace the light source
3-year warranty on transmissometer
Worry-free operation
No continuously moving parts
Highest reliability
Patented all-glass multi-prism retroreflector
Lowest possible drift
Patented flood LED
Maximum thermal stability
Optional fail-safe shutters
Protects optics if purge air fails, and protects personnel from stack
gases during servicing
Adaptor flanges and spoolpieces
Allows the 4500 MkIII to fit the existing stack flanges
Control Room Unit (option)
Allows remote display and diagnostics
Single Purge Blower
One blower provides purge air to transceiver and retro
Wide operating temperature range
Operation -40°C to 55°C (-40°F to 131°F) is standard
Auxiliary Function Unit (AFU)
Easy connections and additional I/O
Auxiliary Power Supply (APS)
Universal mains power input and power distribution